Day 4 of the European Label Forum is a wrap and can be concluded as the most interactive day of all. The focus was on future workforce. Our cartoonist made special graphics to summarize the day. View the video and the full summary below.
First we were inspired by Markus Worner on new ways of organising the work environment. He explained how einhorn works from purpose and how HR aspects are managed.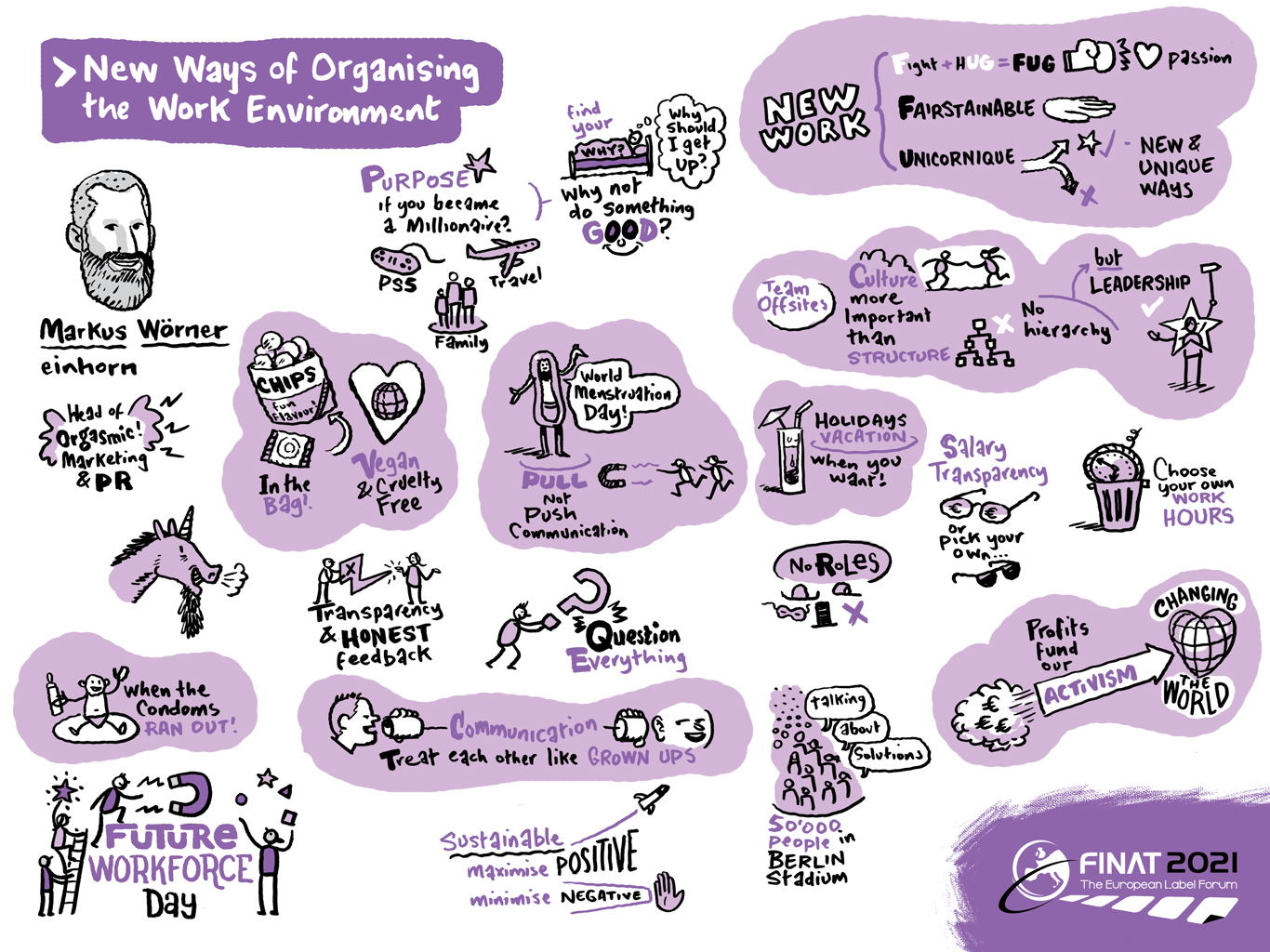 Secondly, the work environment was discussed in a panel with industry players from the label community.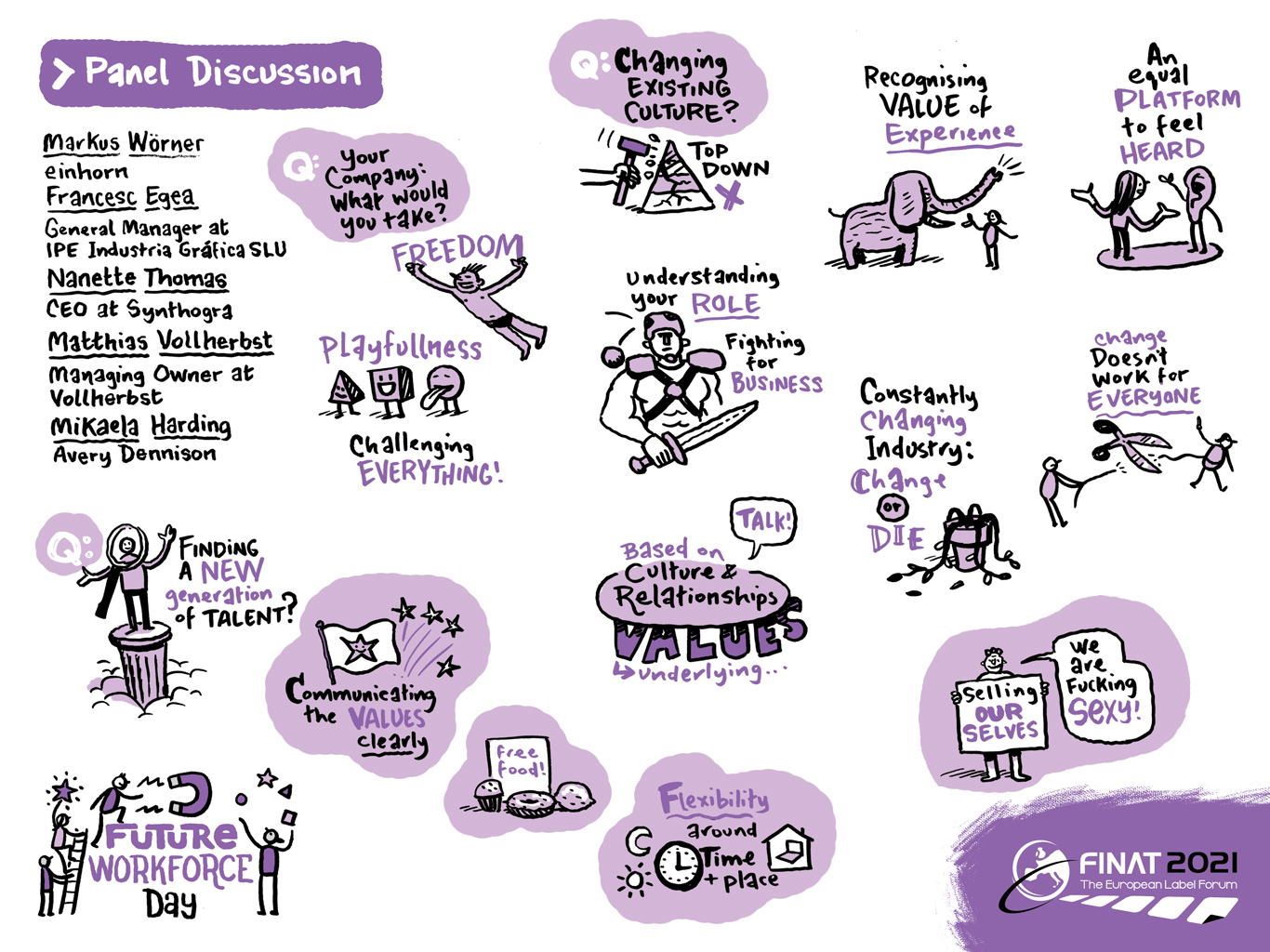 The programme concluded with an eye-opening interactive webinar where all participants joined actively in understanding the cornerstones of an inclusive company culture.
Each day will be summarized with these beautiful graphics. Tomorrow will focus on community celebration. See the full programme here or in case you have not done so already, register here.