The number of participants keeps increasing and day 3 of the European Label Forum was again a day full of valuable content and discussion. The focus was on circulari economy. Our cartoonist made special graphics to summarize the day. View the video and the full summary below.
Maja Desgrées-Du Lou of the EU DG Environment Policy Office Packaging and Packaging Waste presented the EU's Circular Economy initiative and the New Plastics Economy.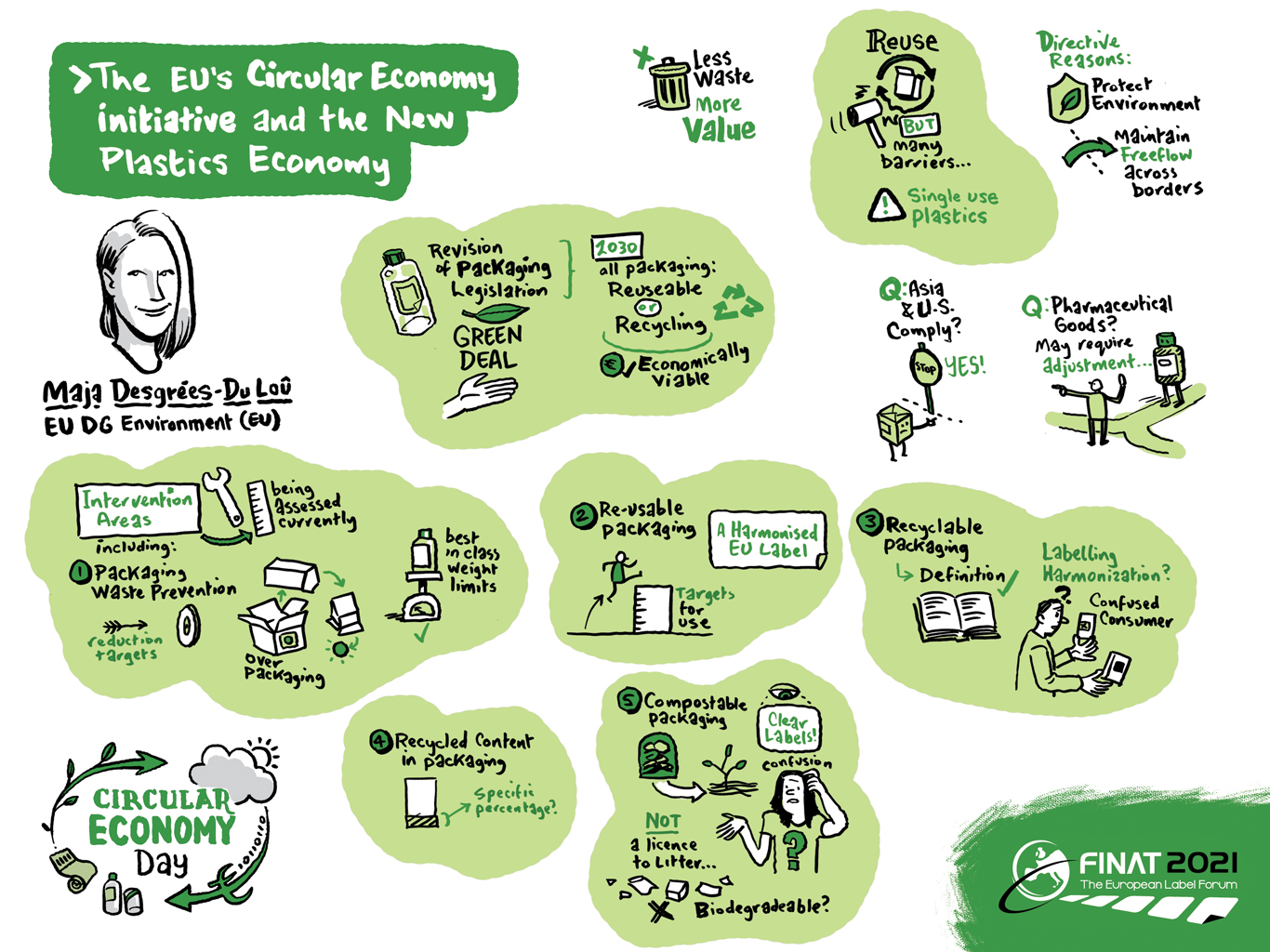 After that, Ophelie Gourdou informed everyone on CELAB-Europe and how this initiative envisions a circular economy for label material.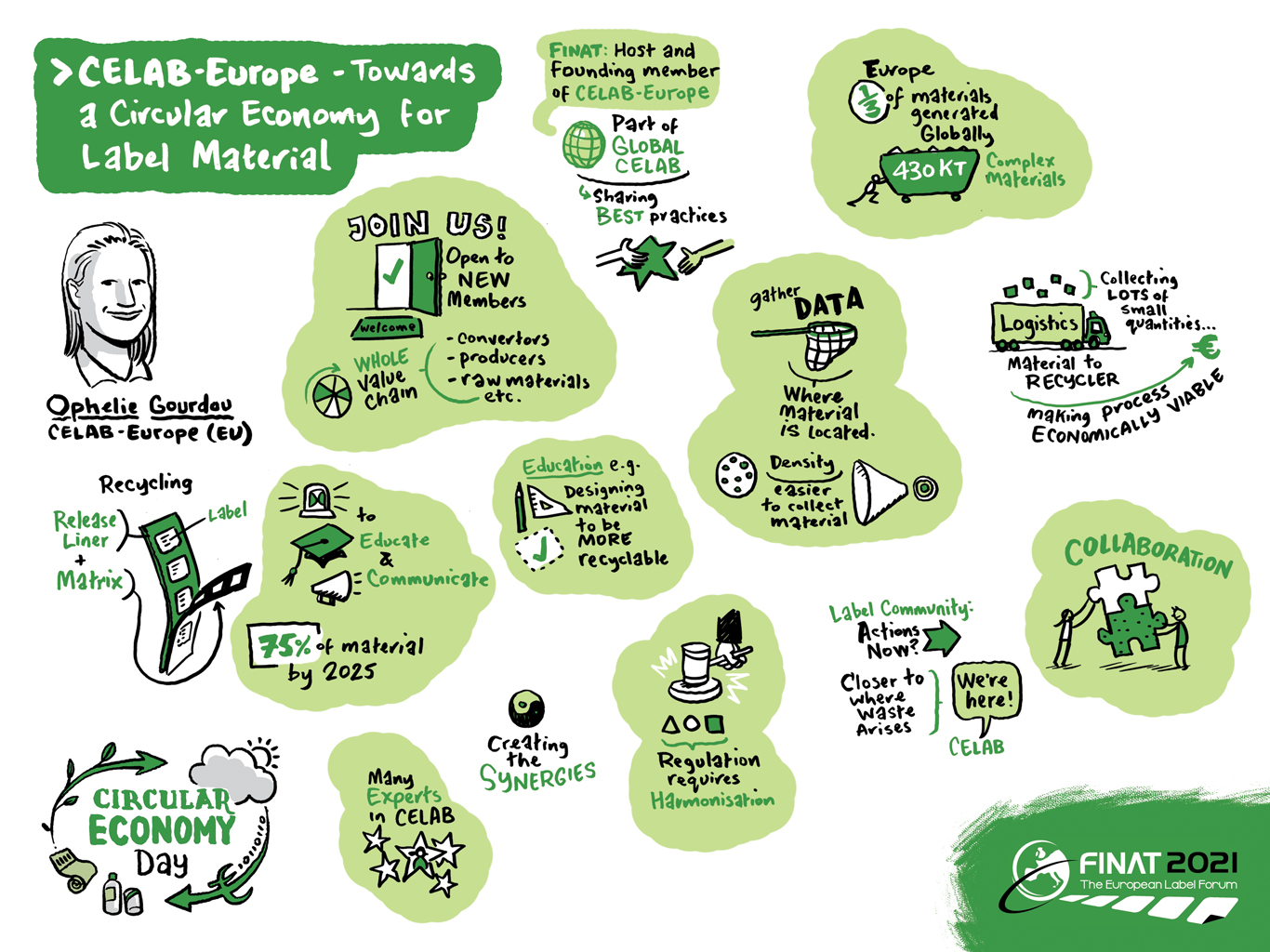 Then An Vossen presented the HolyGrail 2.0 project, which is all about intelligent sorting through digital watermarks.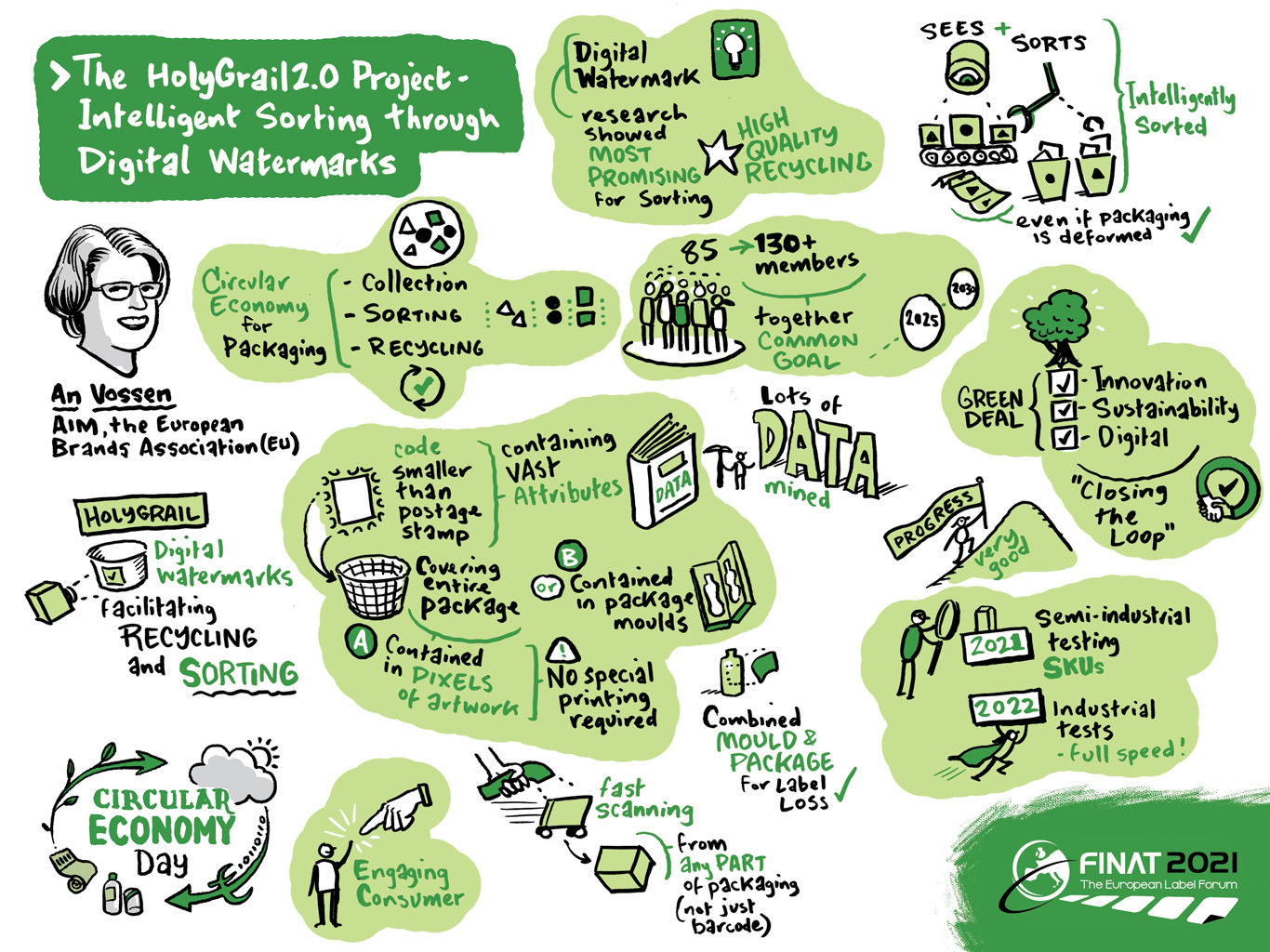 We finished with a brand owner panel with packaging experts discussing sustainability.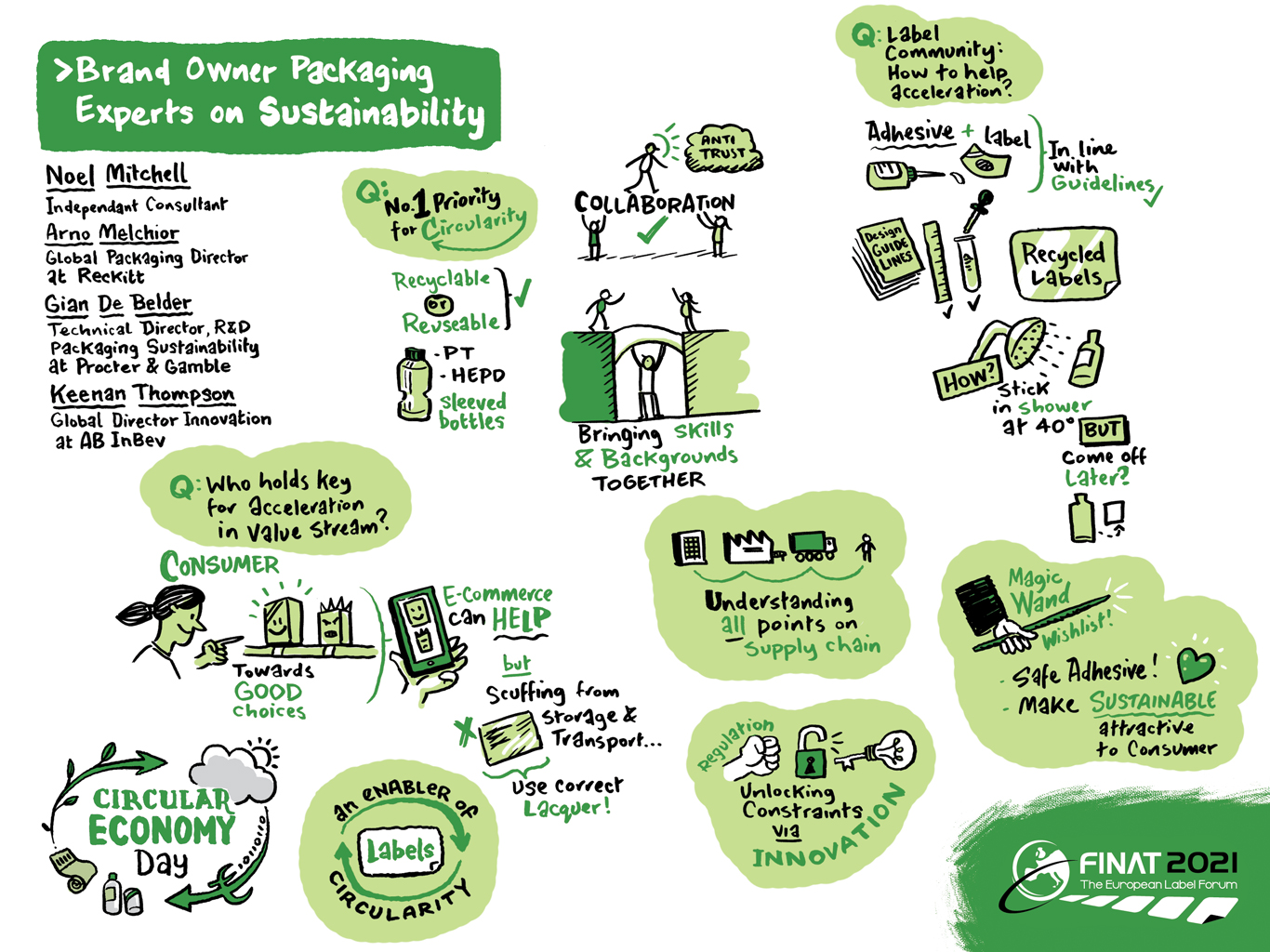 Each day will be summarized with these beautiful graphics. Tomorrow will focus on workforce development. See the full programme here or in case you have not done so already, register here.