Day 5 is done and with that, the European Label Forum has come to an end! What a great week full of enthusiastic attendees and inspiring speakers. We are very proud of our label community and would like to thank everyone involved for making this event such a wonderful online experience!
The focus of our last day was on community celebration. Our cartoonist made special graphics to summarize the day. View the video and the full summary below.
Our keynote speaker Pellegrino Riccardi concluded the week with an inspiring and fun talk on cultural diversity and how to become more aware of the different ways we are all thinking.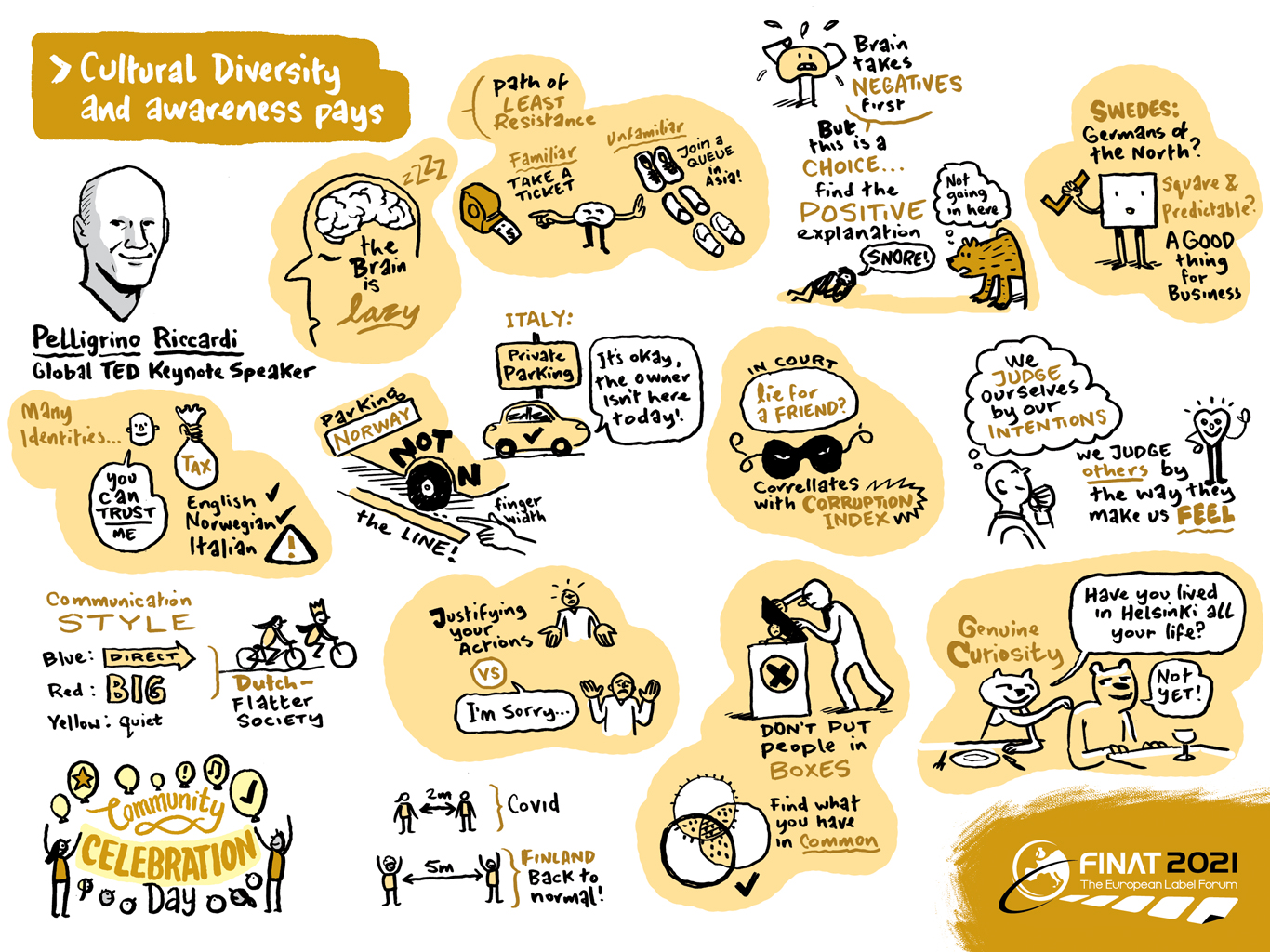 Then it was time to celebrate with new FINAT President Philippe Voet.
We concluded with the FINAT Label Awards Ceremony 2021 to celebrate the excellence of our label industry.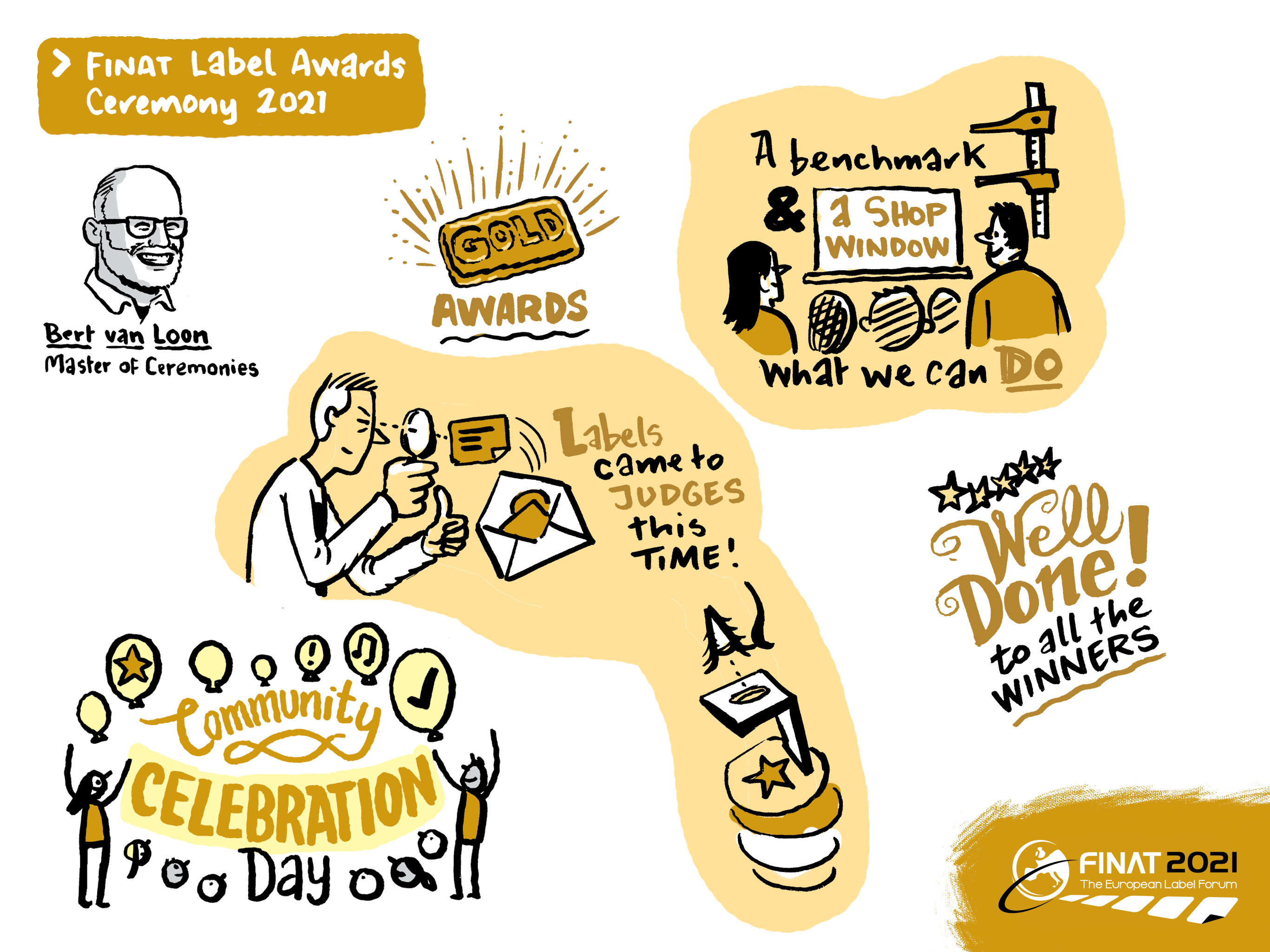 Each day has been summarized with these beautiful graphics. See an overview of all days and other relevant news here.