Yesterday, the second day of the European Label Forum was concluded with great success. The focus was on business strategy. Our cartoonist made special graphics to summarize the day. View the full summary below.
We started with the keynote of Professor Andrea Boltho who presented a general economic assessment of the current times and the coming period.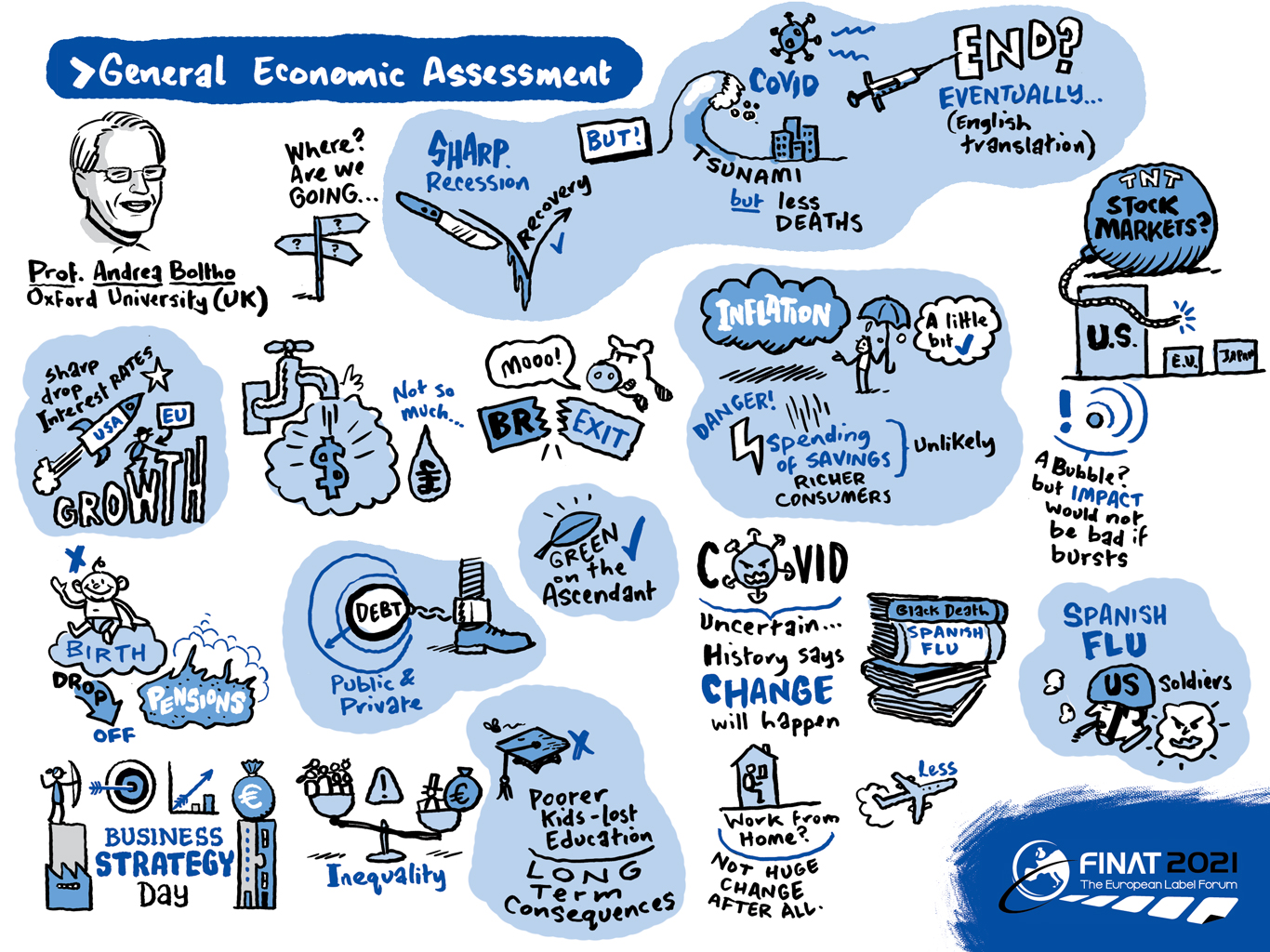 He was followed by the industry assessments of Nick Mockett and Norman Bremer who then joined an industry panel with Chris Parnham and Will Parker to discuss the mergers and acquisitions landscape.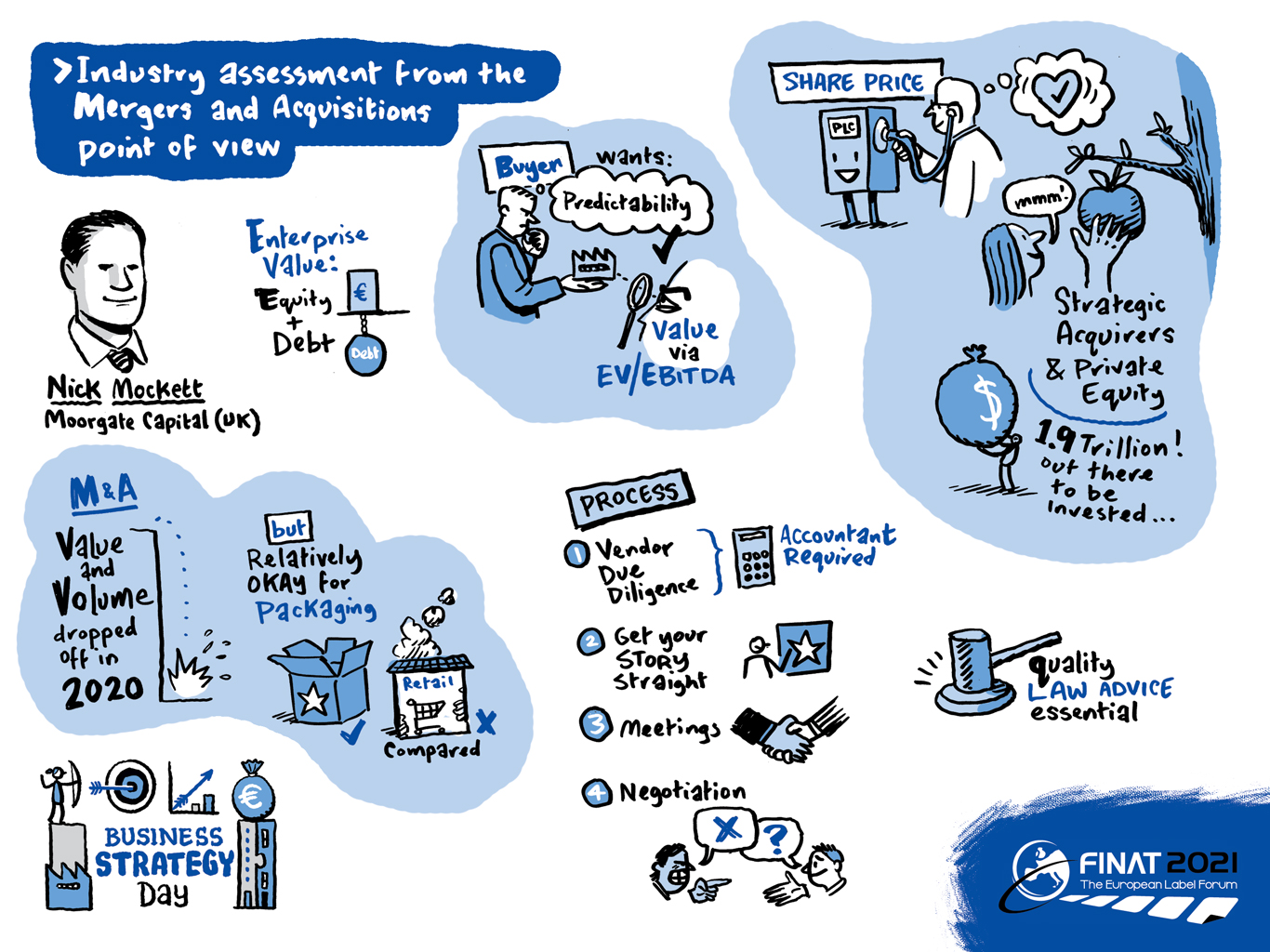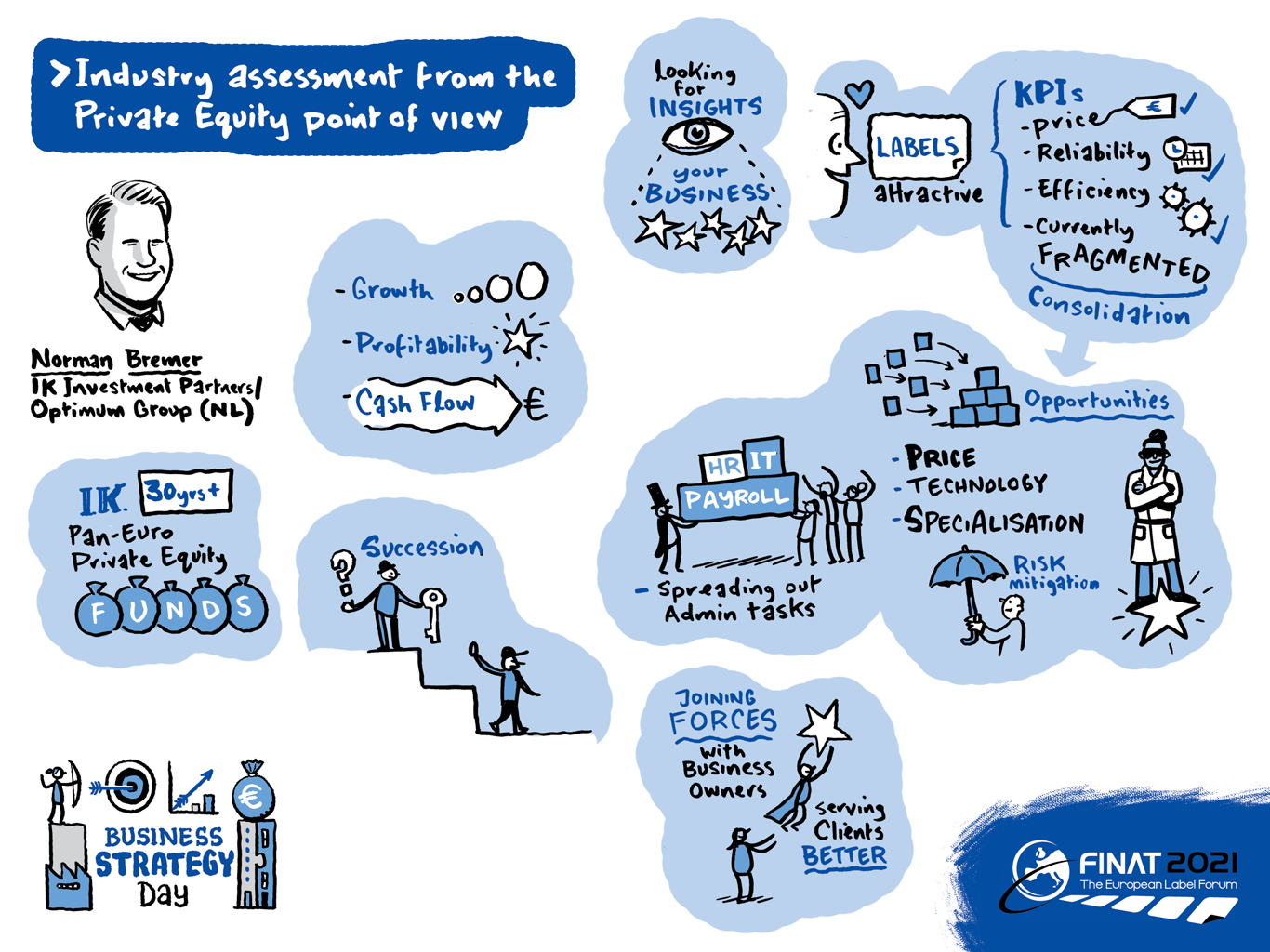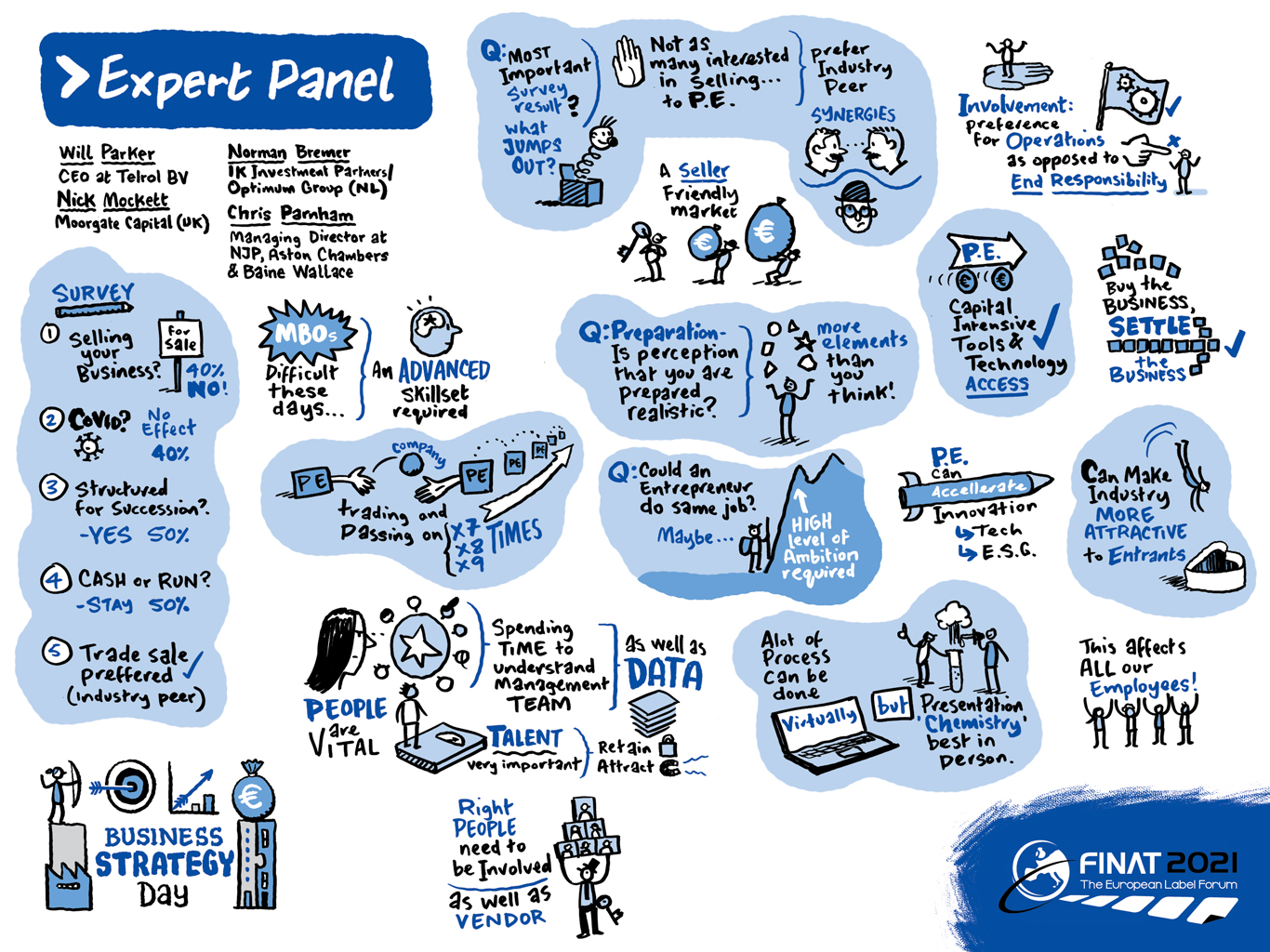 Each day will be summarized with these beautiful graphics. Tomorrow will focus on circular economy. See the full programme here or in case you have not done so already, register here.